Since 2000, The Progressive Group have added resin finishes to the services offered, which is a further development in it's philosophy of providing a comprehensive one-stop package for specialist sub-contracting operations.
Specialising in seamless epoxy, methyl methacrylate and polyurethane floor and wall systems, Progressive serves both industrial and commercial markets for new buildings and refurbishments.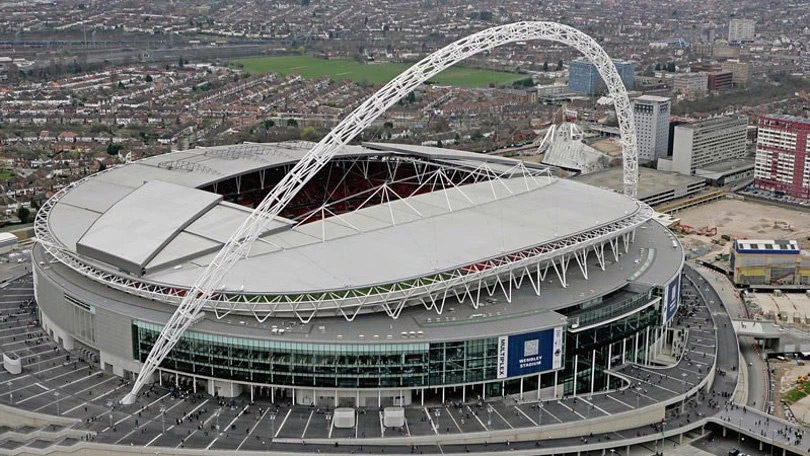 Wembley Stadium
55,000m2 Floor Areas
Decorative Resin Screed to Concourses
17,000m Resin Anti-Slip Nosings
2,500m2 Polyurethane Screeds to Kitchens
Progressive's resins division is able to call on the complementary skills and experience available within the Group. This capability, combined with a track record of success in meeting exacting standards in complex environments, enables Progressive to meet and generally exceed client expectations.
Progressive have invested heavily in application technology and has worked extensively with leading manufacturers of resin systems to ensure it can provide technically sound solutions that work. Progressive Limited is an approved applicator for epoxy, methyl methacrylate and polyurethane systems and will ensure the client can choose the best technical specification for its needs.
Among the resin systems offered by Progressive Limited are:
Epoxy, methyl methacrylate and polyurethane screeds and coatings
Self levelling screeds
Decorative and hygienic wall finishes
Car park decking and waterproofing
Progressive Limited, Rooks Nest, Godstone Surrey, RH9 8BY, England
Tel: +44  (0)1883 742728
Fax: +44 (0)1883 743538
Email: pl@progressivegroup.co.uk