Brickwork, Blockwork and Stonework
An increasingly important part of The Progressive Group's operations is Progressive Building Services Limited, which forms part of the Group's one-stop package philosophy.
Progressive Building Services has built up an enviable track record of prestigious, top quality brickwork contracts which has been recognised by over 100 NHBC awards for high standards of workmanship. A dedicated team of craftsmen form the backbone of this division and, as part of the corporate policy, enjoys the benefits of training and development programmes.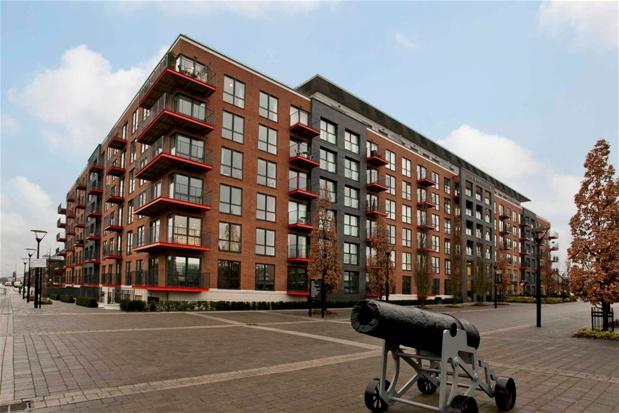 Royal Arsenal – 10,000m2 brick and blockwork
As with sister companies within the Group, Progressive Building Services operates firmly within the philosophy of "Partners in Building". Its staff work closely with clients to ensure contracts and projects are completed to standard, and within time and cost constraints.
Systems are based on the ISO 9002 quality standard and supported by Group management, administration and contractual procedures.
Progressive Building Services operates in both the private and public categories within the industrial, commercial and housing sectors. It caters for both new developments and refurbishment projects.
Progressive Building Services has expertise in the following specialist areas –
Traditional Brickwork and Blockwork
Ornate Feature Brickwork
Flintwork
Stonework
Masonry Support Angle
Windposts
Progressive Building Services Limited
Rooks Nest, Godstone, Surrey, RH9 8BY England
Tel: +44 (0)1883 742728
Fax: +44 (0)1883 743538
Email: pbs@progressivegroup.co.uk